Missed that somehow, great read thanks for the linky.
Very funny, as always, from Marina Hyde
"You get the feeling it takes her 18 goes at a reCaptcha before she can prove to the Karen Millen website that she's sentient."
That's just brilliant.
Too true, they all have 'main character syndrome' as my kids would say
Slightly depressing on a number of levels but then also, fair enough
A foundational record for me, ever since my mum confiscated it from a kid in her class
This could be a genuine gamechanger!
I hope the outcome is a positive one, for the entire country's sake…
Just read this…

Saw the secret dj tweeting about this and others, all sounds pretty horrendous.
Seems to be an endless stream of wrong 'uns.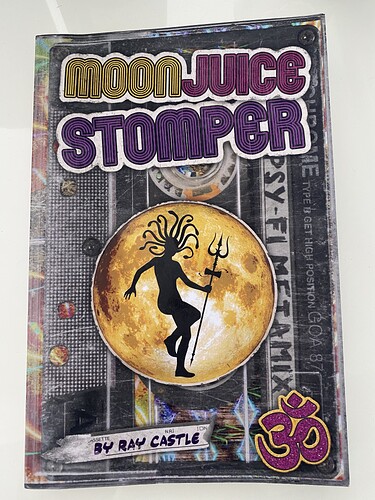 Starting this. Second hand purchase inspired by the Gonzo Goa comp. Looks like it could be the Harry's Kebabs of the Goa scene. I'll report back.
Not sure how one thinks having an unsolicited J Arthur in front of some poor assistant is acceptable… I mean what's the thought process, utterly baffling and abhorrent, literal toss pot.
Not even considering the Oakenfold accusations, there are a baffling number of men drunk enough on power and money who seem to do this in the workplace.
it is weird, right? after louis ck was called out for this i was so confused - why in the world would a person want to do that?
power and shock value i guess but still, of all the ways to create an impression it seems like one of the worst ways going.
On a lighter note​:smiley: on hols so nailing the pages, Tangier done which was great. Not normally a fiction reader but reeled me in. Restless Republic is a serious recommendation if you like the Tom Holland etc brand of personalised history. Got the Dilla as well, 4 days and a flight…can he do it!?