Barney Page what a ripper… I think he managed a kick flip on that big board at the starting line…
i used to work in the skate shop here in Exeter and served him most Saturdays when he was a kid… good bunch of lads, funny and creative like most skaters. Never got any inkling of how good he was getting.
I always liked him, so many good UK skater didn't get the recognition they deserved over the years for whatever reason… Like most things I suppose…
Amazing story! When did you work in the skate shop? You might of served me when I was a ripper!
Massive Blind jeans

Doing another do at the skatepark this year, Radlands Community Day on Saturday 29th July
Tanum Sound System with absolutely loads of DJ's, skateboarding, food, beers etc
With Gonz's birthday on Thursday 1st June here's a 9 minute edit of various MG footage.
As much as a legend he is I'd say it would be a long day to be in his company…

I had a mate who lived in New York and was a good friend of Heather Mary Jackson, Gonz's ex-partner. He was often tasked with feeding their cat, I was well impressed, but as you say Mark was a bit of a fruit loop and not the easiest to converse with apparently.
He's still an utter ledge though.
Love him.
Switch frontside flip late one-foot. Usually too many flips, spins or variants in one trick equals ugly in my book, but this is pretty bonkers.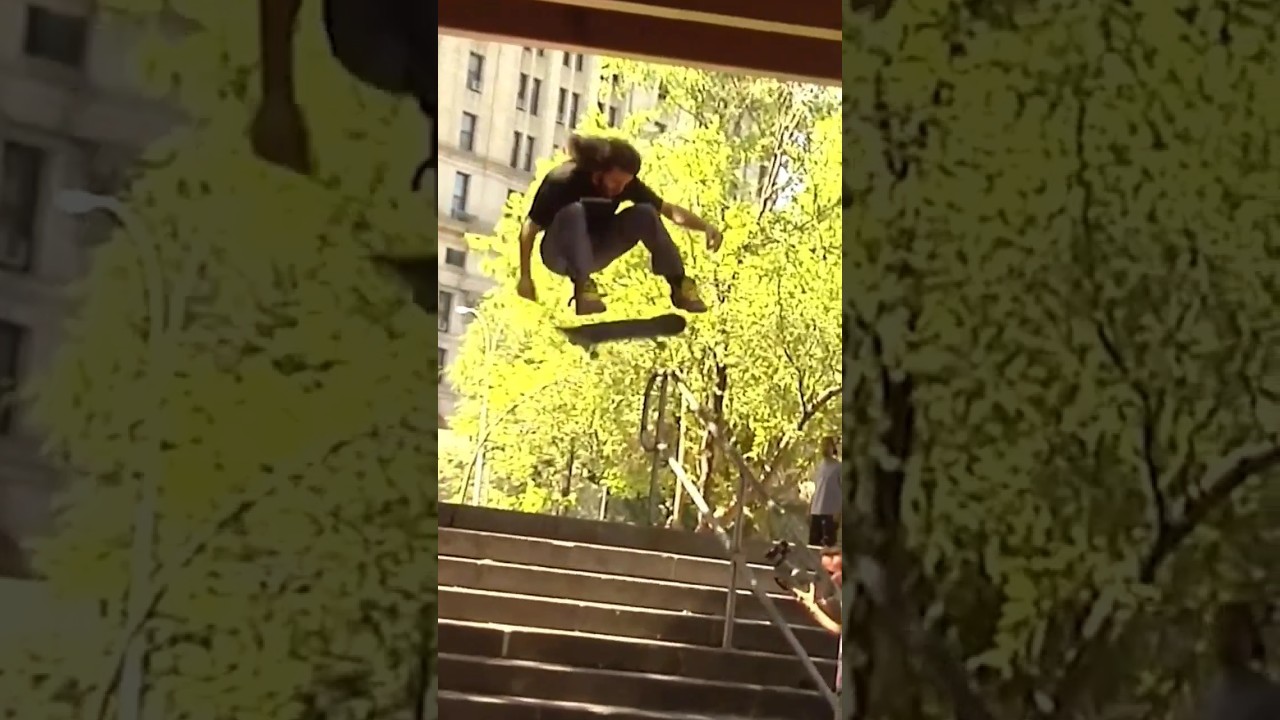 Beautiful video filmed in Lisbon and perfect music



https://youtu.be/A1T9016Rltg
Found some old photos of when the Bones Brigade (I think) came to Southsea Skatepark, maybe '87. Def remember Lance Mountain was there and assume that's Steve Cab in the photo.
That's Cab for sure in the last picture, great pictures.
Think I saw them on that same tour, we travelled down from the North to the Docklands to see them.
Haven't watched it yet remember watching an old Menace docomenary Crazy times…