'Who Killed The KLF?" on Sky Arts later tonight, 10:10
Worth a watch. It's a familiar story, a few bits and pieces of rare ish footage, but not much.
It's sooooo good. We're watching off sky app so only getting an episode a week. Prefer it slightly to the first season. All the performances have been stellar.
just finished the first season of 'the morning show' which was also really good. Think it dealt with the #metoo movement pretty well.
I'm enjoying White Lotus 2 but it doesnt quite have the same ethereal quality or menance as S1 for me, but its hotting up nicely
I mentioned The English further up the thread and want to give it another shout as its superb yet brutal and nasty. Rafe Spall has just turned up as a fabulous cockney villain
& It doesn't have Armand, the greatest TV character of all time
Holy shit, just watched EP7 WOW
Watched this a few nights ago, a bit cannon fodder but I do remember the story… The blonde girl played a really good part and it was quite enjoyable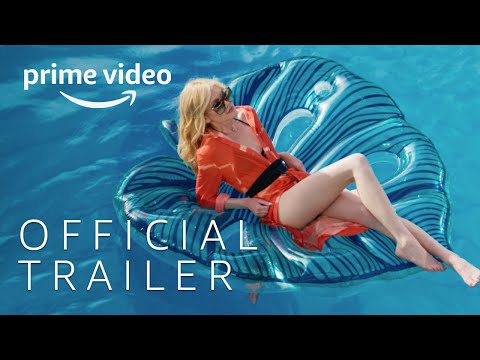 Reign Supreme. French series on early days of hip hop in France. Sort of watchable in a Breakdance (not Wildstyle) kind of way.
Jodie Comer is brilliant in everything, I was surprised when I first heard she was from Liverpool after only seeing her in Killing Eve
Local socialist collective/indie cinema The Beacon did an inspired run of feast-centric film in the run-up to Thanksgiving holiday. Was able to see this on the big screen finally and oh was it ever worth it:
The Gaultier costumes, tableau vivant style of the restaurant, long tracking shots bursting with colour, Helen Mirren en fleur, Michael Gambon combusting into flaming ball of pure evil, and perhaps the greatest revenge captured on film. Not an easy one to watch but incredible all the same.
Then this - which is a dark piss-take on molecular gastronomy/chef-worship inspired in part by a PNW eatery of some note…
I live near a little independent cinema so got to see all those gory Greenaway films when they came out, what an experience. You can practically smell this one. And Ian Dury gets a bit part too.
Episode 5 has got me hooked again
Being Art student in the 80's they were all required viewing, glad they still stand up.
just completed Tokyo Vice on the iPlayer
Ken Watanabe is a don!
Feel like I just saw the entire film there
adapted from the William Gibson novel
The Peripheral on Prime is decent
'Cow' on BBC 2. Documentary on a day in the life of a cow. Enchanting and disturbing