Kikujiro is well worth a watch. Road / buddy movie with some darkly funny moments
Wtf. You're not wrong. That was amazing!
Watched Bodies Bodies Bodies with my daughter last night. The phone obsessed / gen z satire did not seem to hit home with her at all. It's pretty good though - the cast give it their all and very funny at moments.
Speaking of restaurants - Boiling Point. Saw this on the weekend. Having worked front/back of the house from secondary through college this film nearly gave me PTSD. Shot in one take - extraordinary film. Stephen Graham is excellent but Vinette Robinson steals the show IMHO.
Yes, superb film this. On Stephen Graham I'be just finished The Walk-In. Another great performance by him, based on a case involving Hope Not Hate. Really good.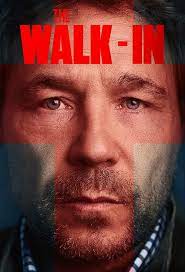 One of my fave films of the year. I also worked in catering as a youth, so much of it rang true
They are making a 5 part series now for BBC
I'm on episode 7 and starting with sufan Stevens Chicago is already good
I thought it was a brilliant series. So good.
Definite similarities between Boiling Point and episode 7 of The Bear. Both one shot, both brilliant.
Probably been on before, but this Roxy Music doc on Sky Arts. More Than This: The Story of Roxy Music | Sky.com
In 1971 Brian Ferry was dressing the Blitz kids were in 1981; in 1975 he was dressing like they did in 1985. Loved by art school kids, soul boys, punks and disco kids alike.
On EP3 and Molly Ringwald has popped up!
The Boys (Amazon)
My youngest has been going on about this for ages. Started watching last night and binged S1. Enjoyable nonsense.
The Crown. As tedious and irrelevant as the royals.
I often watch shows while I work and these are some I've embarked on lately
Help - Drama set in a fictional Liverpool care home in spring 2020. A carer (Jodie Comer) who bonds with a patient (Stephen Graham). I've only watched episode one so I can't make a call yet, but Stephen Graham rarely disappoints and Jodie is such a master of accents!
A Simple Plan - the Sam Rami directed 1998 film starring Billy Bob Thornton, Bill Paxton and Bridget Fonda. Well worth a revisit if, like me, you haven't watched it since it's release way back when. A tale of morals gone out the window when a large sum of cash is involved.
White Lotus Season 2 - a lot of people are disappointed with this season and I can see why, it's a bit directionless, however, the performances are good and I'll stay until the end.
The Dry - highly recommended Australian film starring Eric Bana. Aaron Falk (Bana) goes back home to his drought-stricken town to attend a tragic funeral. However, his return reopens the door to the unsolved death of a teenage girl.
Really liking White Lotus Season 2 - love that they tried to go in a different direction and not just carbon copy season 1 and also have actual Italians in roles. Fantastic to see Michael Imperioli back on the small screen as well.
For fans of Guilt (BBC) season 3 is coming on 27th December I'm told. Fella that writes it is a mate and is absolutely delighted with the slot they've been given. Pure prime time material. If you haven't checked it out, it's great, funny and clever.

I've really struggled to get into TV series' this year. Seem to watch a couple of episodes and lose interest but am really enjoying Tokyo Vice which kicked off on BBC1 on Tuesday evening. Michael Mann one of the Executive Producers. Young American newspaper reporter investigating the Yakuza. All episodes on iplayer.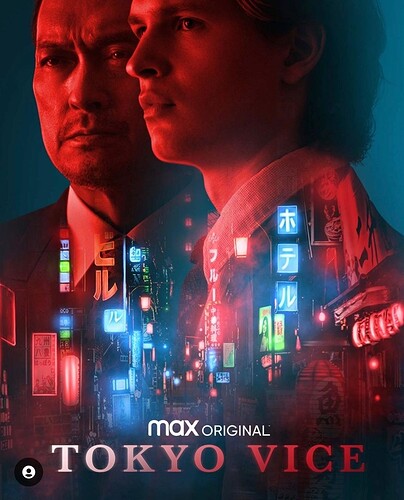 I started this. Haven't completed episode 1 yet but some good signs. Not least a club scene with Capricorn/20 Hz causing some 90s flashbacks. Will definitely keep watching.