Thanks !! That mickey Finn track is great
Feb 1994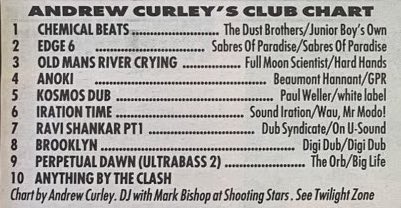 Number 10 is my favourite!
@FreshFor88 - This is is a Top 10s thread & you sully it with a top 30

For similar tings Id suggest following https://twitter.com/ratherarthur
Mark Broom
May 1994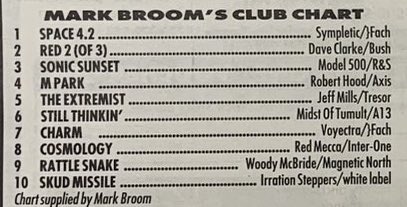 What happened to Mushroom?
He seemed to leave MA & disappear
Always thought he had a laidback, cool charisma.
Record Mirror, End Of Year Disco Chart, 1988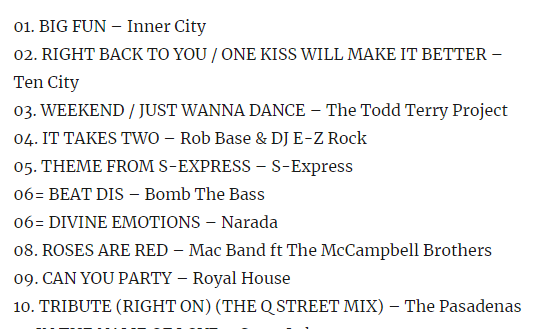 This is a real rabbit hole to go down.
… and the top 10 from 1975 . Rod Stewart's , Sailing, narrowly missed out at number 13.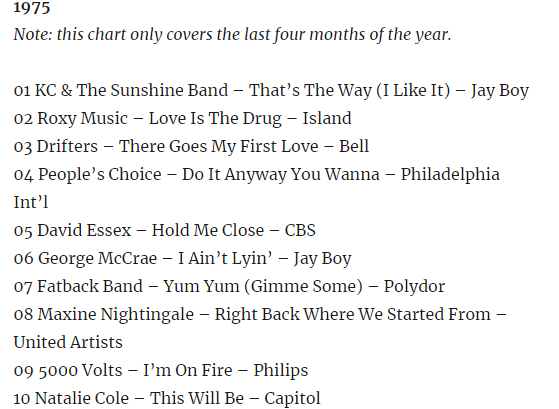 Yeah i recently discovered that and spent ages browsing. One thing i did notice was that some big records (i forget specifics now) didnt seem to get a mention in his column, same with some DJs. He did seem to talk about DJs and clubs within a cerain crowd but maybe those were the people he was working with and sending him stuff
Used to love those "Do Us A Tape" features in Muzik. Helped me discover a lot of new (old music), still remember finding the Gino Vanelli LP featuring Storm At Sun Up for a quid in a Truro (Cornwall) record shop bargain bin.
And an excellent DJ. Really ran the gamut of genres in a way that didn't seem contrived. Super laidback, no mess/no fuss personality as well.