Mysteries New Age Centre (!) Top 15
July 1990
Oh my god! I'd forgotten all about the term 'Futurists'

As an angry little Mod at school I hated all of that and the people into Soft Cell, Tears for Fears etc etc.
Now I think most of that period has actually aged better than most music of the Eighties!
I went to a big comp in Brighton, there were about 2,00 kids and one Mod.
There might have been a singular rocker hanging about for balance, I can't remember.
Social Classics 1999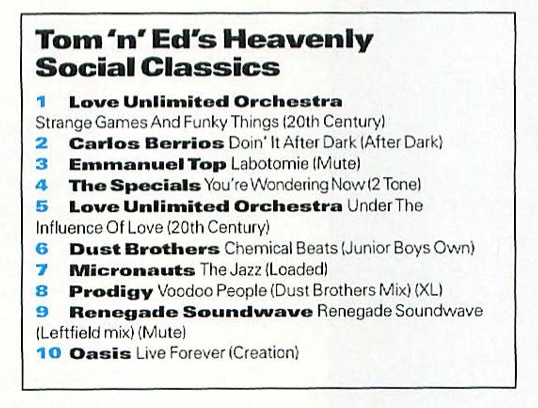 Carlos 'After Dark' Berrios was great back then.
I should have got the Betty Blue soundtrack out during the heatwave, would have been perfect, today not so much. #pissingdown
Reading that has jogged my memory banks about this great read about the Hedonism parties.
Cracking read that, thanks for sharing

Jose lived in Nottingham for a bit & Gordon had a shop in Nottingham for a bit!