Nothing you'd find on here – CSS electroclash outfit from Brazil. Only one other copy for sale in the UK though I remember them being really big at the time
I was told the stretch mix was desired by my friend. One to investigate
Got another 'Get Tough' today. Smith and Mighty due a rise from bargain bin status soon maybe?
No way! I've got loads of that stuff! Will investigate
On my knees with a pile of 100 records and a battery turntable, in a record shop. Approx £2.50 each, yes, expensive. Find the club mix for cornflakes sound clip. Say a prayer for two, Loft tune, the rest are good and even undervalued on discogs to be fair. This is the Eddy Grant 'Timewarp' you need, not so easy to dig out in the wild now. I'm not sure if anybody else is playing dancehall versions, thanks Captain Barkey for the beats and bass.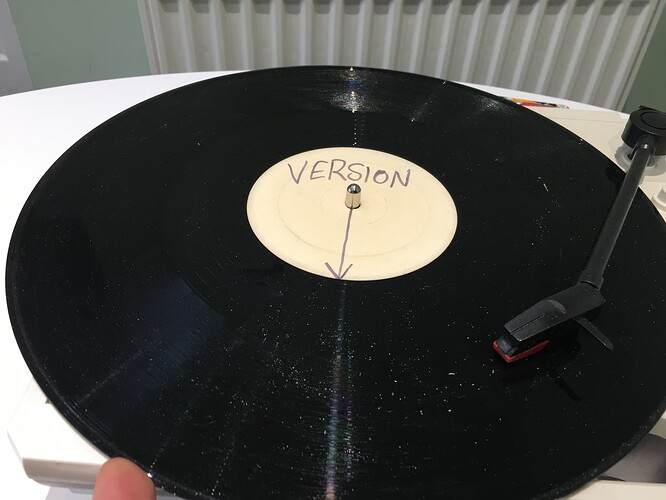 They were huge in 2006. Used to get asked for them all the time.
Just a couple to chuck in as I had to visit another shop.
Well, Colourbox would be an easy set to collect if you were that way inclined. £3 & £1 respectively, these records wont't buy themselves will they?
I have Space Queen on my Ventures label radar. Not sure if there anything else going on with the seagulls?
I'll play, Dug out about fifty records this weekend.
Fifty pence, needs a sleeve.
Yesterday and today. Saturday shops with needle drops on portable player plus a trip to VU. Probably cover is blown at this point.
Sunday bootsale with some very creepy and hostile ponytails on the prowl and a 6:30am hitchiker request after I've drawn out a wad of cash in my stabsville location, which I don't live but exist in…I declined the offer to help, charitable as I'm normally are…
Kajagoogoo sounds Balearic to my ears. Ending on Frank Farian crisply produced funky disco B side.
Good find! Try the A side at 33rpm plus 8 for maximum sleaze!
Theo Parrish dropped that Kajagoogoo 12" at a gig in Brixton many many years ago …
It's the best I could do this weekend although it did produce many obscure Lovers Rock etc. I think you win again…had me going through boxes of soaking wet 7's looking for Keep Forgettin'
Some goodies this weekend traipsing around 4 car boot sales in 3 days.
Quick stop at local cheapy record store produced some nice finds, all for 22 quid.
Brian Eno produced afrobeat LP, couple of killer tracks on this:
Bargain bin late night Lovers Rock:
Nice seemingly unknown reggae 12:
Really enjoyable Arabic folk LP:
Percussion samples galore:
I've got that afrobeat lp- it's great!
Surprised it can be picked up so cheap given how good it is, although it does appear to have had quite a big release, presumably due to the Eno connection. "Nka Bom" and "Gbenta" are the choice cuts for me!
I always wondered if this was where Eno picked up the licks and understanding that he took rhythmically into the talking heads sphere…
This morning saw my best car boot haul of the year so far, got the following for £8 - the singles were all a quid each and the LPs were 2.