Gordon Lightfoot (RIP) sued over plagiarism (24 bars from "If You Could Read My Mind" used in "Greatest Love of All") but dropped the suit and settled to avoid dragging Whitney Houston into it…what a mensch.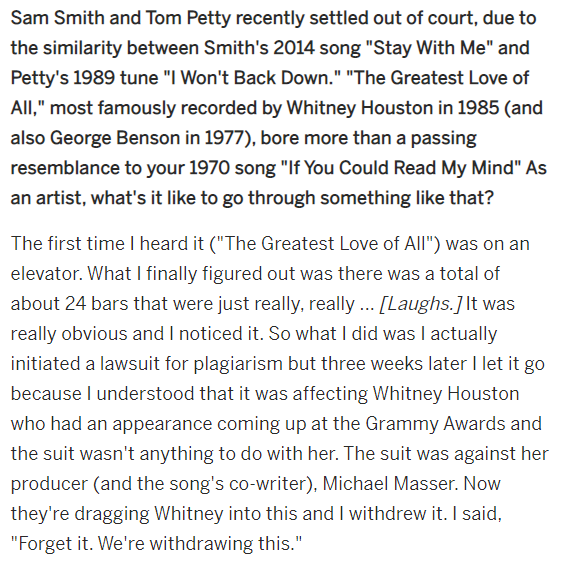 More of a "top tip" than a fact, but if you regularly have to call a number and then select an option (like press 1 for blah), you can dial it all in one go on a mobile using two commas between the numbers:
number , , option
number , , option , , extension
News to me, anyway!
We need a life hack thread. Lifehack videos are second after dog videos for bringing me joy… : )
Some trash but also some good stuff!
Ever noticed the apparent two arguing faces on the Canadian flag. I never see a leaf anymore after seeing this.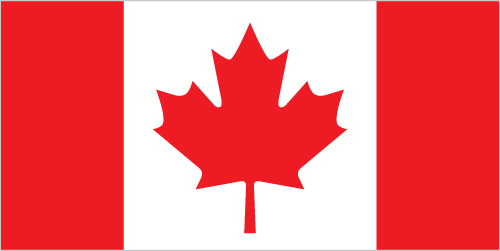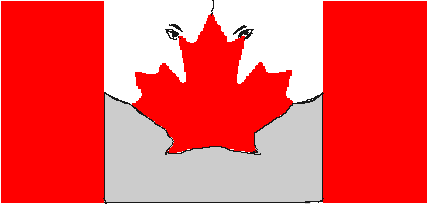 Have to say I do love a wee life hack. I'm still getting over discovering that you fold the tabs in on the end of clingfilm/foil rolls to stop it coming out when you pull it. That and sticking a scrunched up piece of kitchen roll with a bit of fairy liquid and some warm water in a Tupperware/takeaway carton then closing the lid and shaking it until it magically absorbs all the food residue are two of the most revelatory things I discovered during lockdown.
That tupperware thing sounds good, giving it a go later.
If this works with a heavy turmeric curry, my mind will be genuinely blown.
Looking forward to when you get round to trying
Hope there's no young forum members reading this… Lol
Today is World Goth Day
Bit of an odd day to have it, the height of Spring (Northern Hemisphere at least), i'd have thought the middle of November or the dead of Winter might be more apt.
Totes! Maybe it's when they need the moral support the most. Like Xmas at the darkest time of year.
Happy Goth Day, everybody!
"The question is, where do young people go in the dark hours of the London night"
Not sure why they couldn't find any actual Goth to play as a soundtrack. Watch till the end for an interesting period piece on life in the Welsh valleys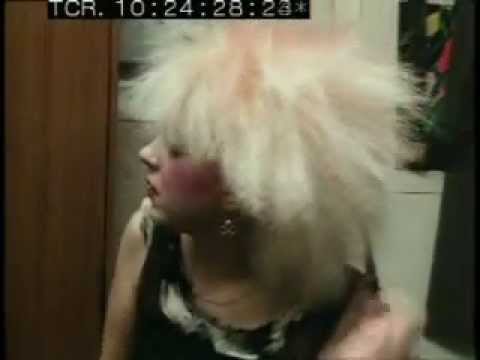 There are young forum members?