WHERE does the term 'blowing smoke up one's arse' come from? It's very weird when you think about it.
Ask the internet and it shall deliver
Thanks internet!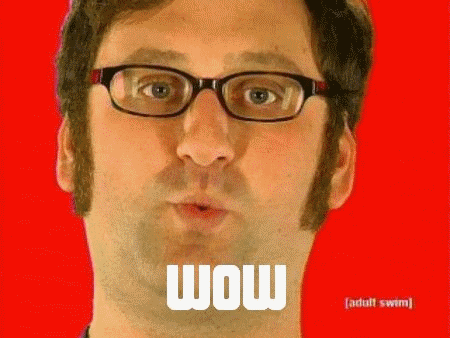 The Great Wall of China is not visible from space.
That's debatable. Lots of man made structures are visible from low-Earth orbit, but the conditions have to be perfect. So they're often very difficult to see, but it's not impossible.
With regards to the Great Wall of China specifically, China's first man in space, Yang Liwei, famously reported that he couldn't see it. However, crew members on the ISS (orbiting just above 400 km) have confirmed that it can be seen.
Set your VPN to India and you can get Youtube Premium for about 60p per month.
Assuming 60 mins per episode, the new Lord of the Rings series cost $1 million per minute.
Hope Lenny Henry got a decent slice of that!
I can't write in lowercase and absolutely hate writing the number 5. I'm not making this up. FACTS.
Sheryl Lee Ralph who won an Emmy last night sang the absolute barnstorming In The Evening that got a reissue a week or two ago.
i fuckin' love DLR. dude is as close to a human cartoon as you could create. i wish i had all that energy on tap.
James HMD played it in Sub Club on my birthday about 6yrs ago and I got a bit emotional on the dance floor

"In 1909, the great Italian tenor, Enrico Caruso, performed at the Free Trade Hall in Manchester.
"The concert was attended by William Grimshaw, a gramophone salesman from Prestwich and a few days later, he took his gramophone to Heaton Park and played recordings of the songs to an assembled crowd of 40,000 people.
"Grimshaw was the first person in Britain to give gramophone concerts in the open, an idea which soon spread across the country.
"He became known across Lancashire as the "Gramophone King"."
Jimmy Cauty of the KLF designed Athena's famous Lord of the Rings poster. Just found this out, the internet is a wonderful thing sometimes.
I write a lot of my letters including 5 and S the wrong way up
I think he made a ton of money on the royalties of that.
Something to contemplate when making your next brew…
Tea is almost always named in variations of either tea, or chai, which are themselves pronunciations of two Chinese words for our beloved national brew.
Countries were tea was introduced on land via the Silk Road use the chai variations, those that first got their tea by Sea, are all tea variations.
Interesting. I was told in Lisbon that the English name "tea" comes from the fact that the original traders were Portuguese and the shipments were listed in Portuguese as something like "transportation erb aromatica" ie TEA.