Just got gifted this… looks like a really good read.
Never come across it before - really pleasantly surprised.
I have that as well. Definitely didn't pay £11.
Dave Swindells has announced a new book, Acid House As It Happened. Cannot wait for this.
Anyone mentioned this yet? - Yello 40 year retrospective - a fabulous beast of a book - got my copy at Waterstones…
Not s book as such but a new high end sports mag called Pitch - Stories of Modern Sport is worth a go if you like that sort of thing. Good writing and photography.
Someone in Spain is selling a "good" copy of the Pacha book for $100 USD / 80GBP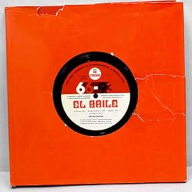 https://www.abebooks.com/servlet/BookDetailsPL?bi=31688824597&searchurl=isbn%3D9788460467557%26n%3D100121503%26sortby%3D17&cm_sp=snippet-_-srp1-_-title1
This is a favourite of mine:
Ha me too, us and Britney, happy many returns! x
Happy birthday, I was looking through that in a bookshop earlier, looks good.
Has anyone read either of these or know much about them? I feel like my Spanish is good enough to slowly work through them - the blurbs seem good + the consensus of reviews on Amazon, but hard to find much other info on them.