That is a gift. Brilliant.
It may be the music of our grandparents but this is a video I go back to often. Don Lusher's Big Band on 3-2-1. The pure joy and love of music shines through and these musicians are exceptional. And check out Don's smiling face around 2.40 in. Brilliant.
Excellent. All them geezers with so many stories I'm sure. And not afraid to break it right down, even on a side slot on a crappy game show, respect.
Nice that, really working for a living those guys!
Love it. Put a smile on my face this morning. Great maraca action from Don. And lovely bit of piano too.
Some big British jazz legends to be seen including Kenny Baker, Lennie Bush, Tommy Whittle, Terry Jenkins … crack team of jazzers!
Featuring a comedy U.S. news reporter, a dodgy Sugarhill Gang cover, breakdancing to Jack Your Body and a brief appearance by Jay Strongman (?) behind the decks.
Always loved this video. It was great to see a VERY different, earlier Mud. Mud was my first London club experience, early '88, just on the very cusp of Acid House getting bigger. It was a vasty different club to what is shown in this video. It was House on the main floor and Hip Hop in the upper bar back then. Mud used to rock.
My best mate had an uncle who worked in theatre and after finding out we used to spend Saturdays record shopping in Soho he recommneded we visited Mud Club. Busbys was a very special space. I did my first ever E there (we all did!) and met someone who I adored a lot.
Every Friday we went to Mud and when Philip found out we travelled from the south coast on the train every week he let us in free every week. It was at Mud Club were told about Spectrum. The rest is history. Usual afters were a taxi up to Lea Bridge road for the Dungeons or if there was a Friday Labyrynth on. Dace Road was a fave!
Also, this part of Charing Cross Road was a total BUZZ back then. There was always something happening at Busbys and the Astoria. Soho Square around the back. All roads led to anywhere.
Edit: I found this video while looking for something else. Malcolm Mclaren had held a vogue ball at Mud one night, complete with run way down the dancefloor, with Willi Ninja and his crew and the night had been videoed by some very pro looking camera crews. Always wondered had what happened to this footage. I'm sure we were told by the door staff it was a shoot for the Madam Butterfly video but I might have been off my nut at the time, lol!
From the German RockPalast vaults, some heavy funking live footage from the other Prince of the 80s: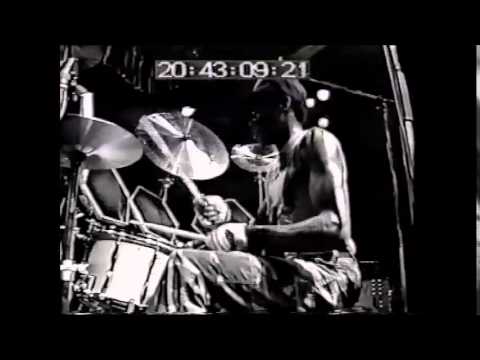 Balearic Mikes mention of Heaven or Las Vegas on ban ban took me to this. I saw them doing this at Brixton and would like to say I remember it well, but I ate too much hash and ended up sitting on the floor quite a bit
hey - thanks very much for this!
missing them on this tour is a top 3 musical regret. galaxie 500 opened for them - loads of my friends went to the seattle show. i don't remember why i was like "eh, i'll catch em' next time" but i was and of course THERE WAS NO NEXT TIME.
so having this video is as close as I can to righting that wrong.