Eagerly awaiting my copy. Top quality production & content every time.
Love that Record mag, put together really nicely.
These are usually pretty good too, on more of a funk and hip hop tip, but a little bit of house and disco in there as well:
Available from Discopatrick on IG, usually does a small print run of them.
White Columns and Harvey in one publication gets my money. Test Pressing is costly.

Great to see, had him lined up for the Surf mag I used to run before it folded, nice to see he's got his new Board line up and running. The whole crew Heidi etc were a joy to deal with, stars just didn't align, is there much about his surfing before I pull the plug on a copy?
Not a great deal tbh. Just checked for you… Looks good though.
Nice, I'll prob get it anyhoo, thanks for looking!
I'm no expert but isnt that surf board absolutely massive ?
Love Injection is another one worth checking out. Good long-form articles and interviews + you find about people in the NY scene that might not necessarily be on your radar.
Maggot Brain (from Third Man Records) there's a free extra large pdf edition online and quarterly print issues. It's got a nice The Fader meets Grand Royal vibe.
If there's any hoops fans here, I'd recommend Franchise, which is a beautiful blending of all things basketball and art.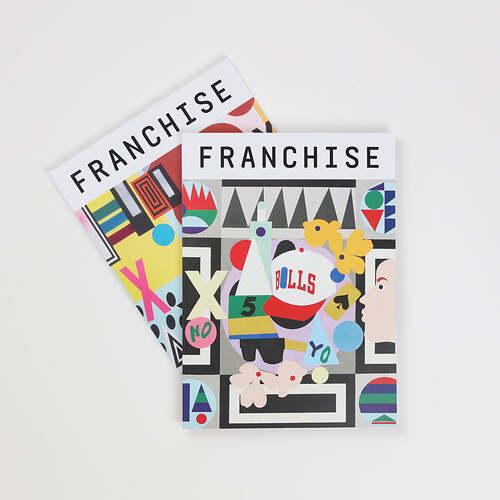 do you have a link to the free pdf version? I'm LOVING the design and layout of what i've seen in the previews.
EDIT - never mind, a simple google search lead me to it
Like many of you I was a rabid magazine consumer in my youth and up until the rise of the smart phone world we now receive most of our info from. In rough chronological order I would buy imported copies of
No.1 Magazine
Smash Hits
Melody Maker
NME
Vox
Select
Muzik
DJ Mag
Mixmag
Grand Royal
Hip Hop Connection
The Fader
The Wire
Forced Exposure
Aquarium Drunkard
Uncut
Mojo
Q
There's a bunch of Aussie ones as well.
The last mag I purchased religiously was Wax Poetics, but I stopped at issue 50 when they changed the format. Since then, I've not even gone into a news agency to flick through the mags, as I just don't feel the urge to clutter up my house with more vertically stored items with enticing spines.
+1 for Hot Stuff. Patrick will email you when new issues come out once you bought one. Mag + shipping to UK is usually £19.
This showed up yesterday and I devoured it before bed. This weekend I intend to familiarize myself with Max Essa and Octo Octa about whom I know nothing. Any tips to favorite mixes are appreciated.
a friend of mine just launched this little art magazine about: "an intimate contemplation on the female gaze and experience"
I bought a copy and waiting to read it
How much is it delivered to the UK ?