I'll be the guy wearing" Play more skipidy hi hats" t shirt.
Eastbourne/hastings train comes through Lewes, takes about 40mins.
It would be lovely to see you and you'd be made very welcome x
From Gatwick I think my friends get the train to Brighton without leaving the airport… I might be wrong. I'll find out
Yes it's dead easy, either the Brighton line and then across or direct through to Lewes on the EB/Hastings train

Thursday - Sunday or Monday for the July date €68 return… Cork to Gatwick
Always enjoy these Scott, thanks for posting.
Here's yesterday's SHOW
STATUES - THE BECOMING [MM DISCOS]
NANCY NOISE - KAIA (CAFE DEL MAR EDIT) [CDM MUSIC]
QUINN LAMONT LUKE - NO GETTING OVER YOU (MAX ESSA REMIX) [EL TRIÁNGULO RECORDS]
BOBBY LEE - REDS FOR A BLUE PLANET [TOMPKINS SQUARE]
THE IRRESISTIBLE FORCE - MAGIC ACID [LIQUID SOUND DESIGN]
WILLIE GRAFF & DARREN EBOLI - PINK HOTEL [MUSIC FOR DREAMS]
WOODENTOPS - RIDE A CLOUD/HORSE (XAVI AMBIENT DUB 1) [PROMO ONLY]
COLDCUT - AUTUMN LEAVES (IRRESISTABLE FORCE REMIX) [NINJA TUNE]
SPECIAL OCCASION - FLYIN' TO SANTA BARBARA (12" MINUS 10 VERSION) [NUNK RECORDS]
PUERTO MONTT CITY ORCHESTRA - OUR PATAGONIAN FRIENDS (BALEARIC ULTRAS BROOKING BASS REMIX) [HIGHER LOVE RECORDINGS]
MARSHALL WATSON & COLE ODIN - DAYDREAM IN DUB (HARDWAY BROS LIVE AT THE SSL) [SHADES OF SOUND]
DIRT BOGARDE - CLOUD WALKIN [PROMO]
MARSHALL WATSON & COLE ODIN - JUST A DAYDREAM AWAY (ROCKET RIDE MIX) [SHADES OF SOUND PROMO]
PETE BLAKER - FLOOR IS YOURS [JUST WHAT THE WORD NEEDS]
SECRET SOUL SOCIETY VS POINTER SISTERS (PROMO ONLY)
CANTOMA - WAY TO THE SUN (CALM'S MELLOW MELLOW ACID REMIX) [HIGHWOOD RECORDINGS]
CANTOMA - ONLY PEOPLE [LENG REXCORDS]
77:78 - LOVE SAID LET'S GO (WALLIS & MORRIS NORTH STREET VOCAL RE-WORK) [RAMROCK RED RECORDS]
RICKY BARROW – WITH OR WITHOUT YOU (BOY BLUNDER DUB MIX) [CHILLIFUNK]
Listened earlier. Very nice.
Top stuff this. How's Outlaws doing? Not been since pre pandemic

Love the Quinn lamont luke track

great selection as always
Thanks buddy. Yeah its doing OK, definitely still doing its bit as a great alternative space to hang out in the city
Isthmus of Kra is a superb record
I'm about to do an impromptu Italian Disco & House mix at www.namanteiga.com in 10 mins (17:30 gmt-3) in case anyone wants to tune in. Should be up for listening later.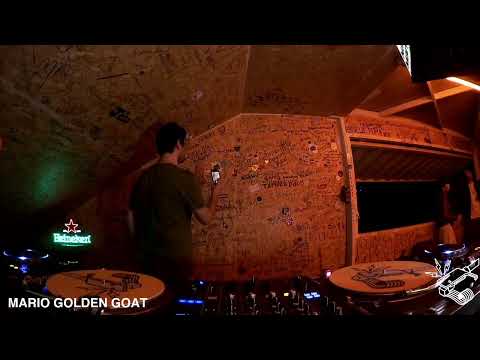 Here it is, soon it will be up on their soundcloud and I'll edit the post to add the link. I was pretty hapoy with it, might do a more polished 2h version for Loose or whoever'll take it.
That Hardway Bros Live at SSL mix is so good! Hope that EP gets crowdfunded. Nice mix, listened to the whole thing on a long bike ride. Perfect soundtrack.
Cheers@ Yeah its a great EP. In parts it reminds me of a James/Primal Scream collab. Well, what one would sound like in my mind

Really enjoyed this. Last tune is a beauty.