It seems to be the case that you just copy and paste a link and it's automatically embedded without having to add any code.
I still can't successfully put up a mixcloud link for some reason, i've give up trying

Same here. Mixcloud links definitely not working. I am using an android phone
I also cannot log in via my laptop. I have tried chrome and edge and just got an error log 500 when I put my username or email address in and password
Not sure what the problem is with Mixcloud but i made several attempts & couldn't do it, i did manage to put a link up to the mix i wanted to post using Soundcloud with no problems at all though.
I have found that you can post Mixcloud links when doing it from an internet browser. Edge in this case but not from my phone (Android using Chrome)
Weird on the log in. I've recently updated the software so maybe that'll work.

On the Mixcloud bits - I saw a link to the Joakim on Mixcloud and that seemed to work. I'm a bit rubbish at being the tech guy

Ha no problem at least you are trying. I was able to log in from home via edge so I reckon it will be something blocking it at work. As for not being able to add Mixcloud links via my phone. I have found a workaround so eff it.
Anyone else having problems embedding YouTube videos? It has always worked for me, but today I've copied a link as normal and I'm getting the following message in the preview box;
Sorry, we were unable to generate a preview for this web page, because the following oEmbed / OpenGraph tags could not be found: description, image
I've tried in a different browser but still getting the message? Any ideas!?
Hi
it's working fine for me. when you click the "share" button only choose "copy link"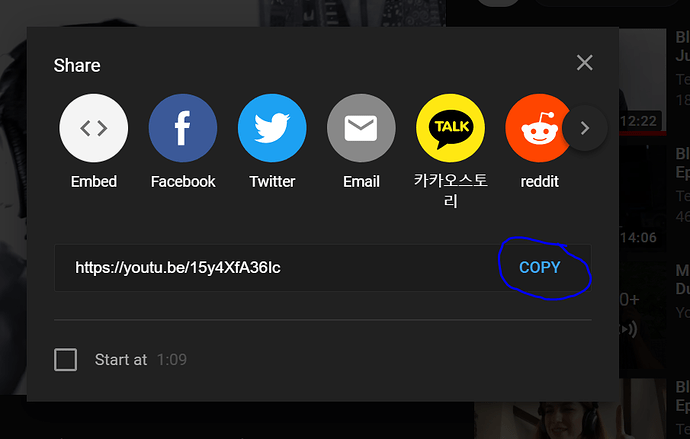 then paste that link and it works!
That's done the trick. Thanks!