Is anyone going to this? It looks great.
Yes going this Friday to The Rio to catch it
Sound. We're going to Tryouts after Niall
Seeing it next week. I'd like to know what happened to the free party veterans, crusties, grebos and the rest? Did the scene all just get absorbed back into the clubs, official festies post CJA or is there is still a counterculture out there in the wilds? I wonder what the kids on the peace convoys made of it all and how it affected their lives in a different world? (ignore if this is all covered in the film). Where I live in Spain, squatting is still tolerated and legal in some situations and there are occasional dog-on-string rural raves but I don't know if there is any political angle to it all anymore or just messy weekenders
Tryouts For The Human Race.
Logan Fisher's parties in Kings Cross.
Where i grew up in Devon there was always plenty of free parties (2003-2010) with sound systems crews all across the south west. Although not overtly political they were in the way that it was all pretty illegal and very diy - some of the crews have gone on to run their own festivals - Boomtown and Balter festivals
The UK technival and European technivals were annual highlights with dozens of crews and thousands of ravers getting together for a mad weekend. I went to Frenchtek (legal site) and most of the Europeans are much more on the harder darker squat punk vibe (hard/fast as fuck music) and more overtly political. Brits had the most varied and much more fun music.
What I always found strange was whenever I read anything about raves/free parties in the music press they would make out that it all came to a crashing halt in the early 90s with the criminal justice bill.
My best mate worked for mixmag and would ask him why they wouldn't cover any of it and it's only fairly recently been covered by vice a little bit which is mad as the kids have been raving it up all over the country the whole time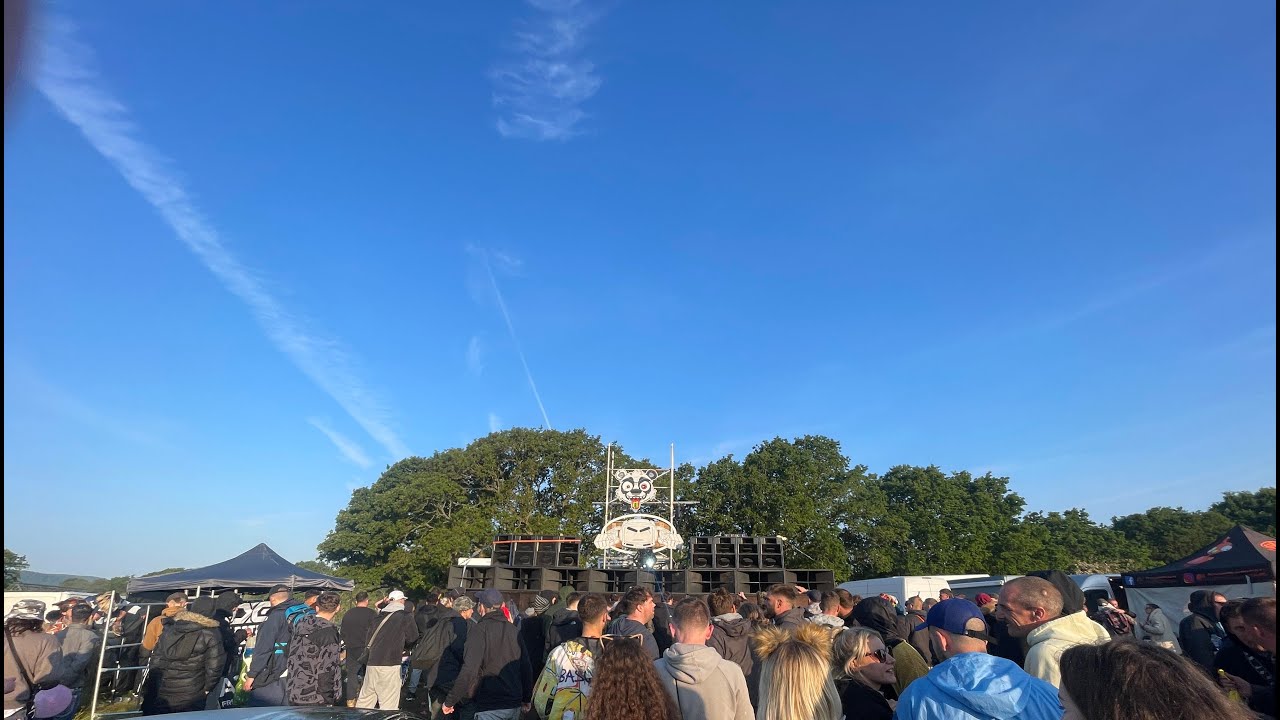 A lovely sunny walk through this years uk tek ! The underground is alive and well
I'm still glad I sold all my old rave records and got into disco/house/Balearic world

I really enjoyed this last night, I definitely recommend watching it. Great crowd in the Rio too.
It's a really good film. We screened it for our subcultures interest group at UAL where i'm a phd student and it was packed out and lively to say the least. A few of the main characters turned up for an impromptu Q+A. Going again next week to the Brixton screening. Also part of the Doc N Roll festival is Don't Ever Stop, the Tony de Vit film, screening in Dalston this Thursday. Not my thing musically but heard it's a really good doc so going along…
Sorry missed you mate. Was busy and raucous in there right. Put me in the mood for a great night afterwards
I'm 50 next year and was one of the youngest in there. My mrs "nearly everybody here is at least 10 years older than me". Really great doc