Seeing Midori Takada live next week with Ana Roxanne!
it's lovely of course and i can't wait to pre-order the next one. another thing that i absolutely bought the moment i saw it but the moment i saw it, i was also faded and more recent me couldn't remember if i'd actually bought it, so i nearly bought another one from a different email address/account. anyway, long live disco pogo. i will undoubtedly unearth the jockey slut box and start re-reading.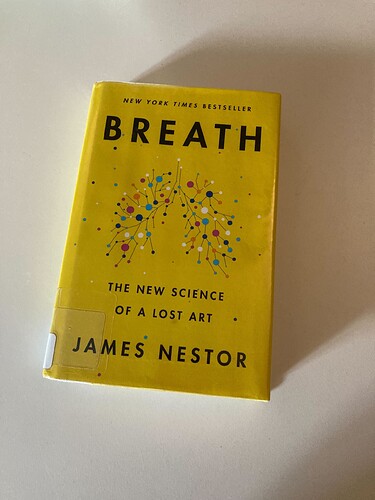 this is good, if not a little stylized. both my wife and i have been interested in breathwork but it can be an impenetrable topic - either like "read this 4000yo text" or "read this insufferable white guy try to make a 4000yo text sound cool and modern". we're not super-judgy, i swear. it's not GREAT but it feels like a decent primer to something else, and maybe three books down the line i'll actually consult the 4000yo text, who knows.
I went to school and cubs with Anil Seth. Always was a top boffin. Built himself his own computer when we were about 12. Pretty mad when you think that would've been in 1984.
So great to see he's done so well.

I would suggest reading Art Pepper's biography. That guy had the worst of luck, but he always fought through it