Oh yeah he's good. Thanks
One of the last times I saw them was in the pouring rain at the Detroit Electronic Music Festival (I don't remember which incarnation - Fuse-In? Movement? it's a blur) and they absolutely slayed the main stage. Pure magic. I also saw them once at The Endup here in SF to a small room, they played on the smallest stage ever and destroyed. Back when JKRiV was on bass and Ethan White (RIP) on keys.
Mark is such an understated legend. It was common in 90's Sydney to see him tear it up in a cut up set, and then see him later on in the same venue smash it to bits with a
flawless hardcore set. His bloody Fist label was very popular with noise mungers too.
One of my all time fave comps.
The comp or the band? The band is Ofege, who are/were a group of high school kids in Lagos who did 3 or 4 records in the end before I think they disbanded to go off and live the privileged lives they were destined for apparently given that their parents were apparently all very well-off/influential in Nigeria at the time. This is from their record, "Try and Love" that has been reissued a few times and is relatively easy to get here in the States. Pretty sure every store has one.
The band, I never heard of them only found the track on a skate video few weeks ago…
They're only about 15 as well.
Watched an old episode of OSM last night from 89 with A Guy Called Gerald, The Mondays and the brilliant T-Coy on.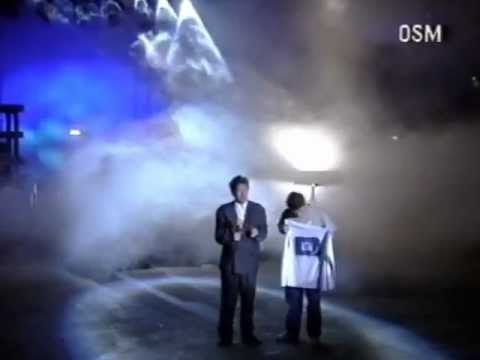 Nice watch that thanks. What an exciting time that was to be a young human being into music.
Yeh I was thinking the same when i watched it, such a unique character