What is your favourite test pressing? The one you got first, were there at the right time for, stumbled across by accident? What do test pressings mean to you? Do they make you feel a bit special?
The one I am starting with is Satin's Joi, not because I especially love it, but because I got it in Dance Tracks NYC in the 90s when I used to regularly visit a friend there. I didn't really know that Dance Tracks was supposed to be intimidating and used to the hurley burley of Blackmarket, I was amazed by the space and racks of old stuff. They probably laughed at me after I left, with a load of re-edits and things which were a bit unloved at the time in there. One of which was this test pressing, which was by no means fresh when I bought it and looked about the same as it does now. Still, I was pleased with it and it felt a bit cool going back home with a test pressing, even though I have never been a DJ in the sense of having a place to wow the crowd with my advance copy tunes. Slightly surprised that there is no video I can find for this and gratified that it is also expensive on Discogs!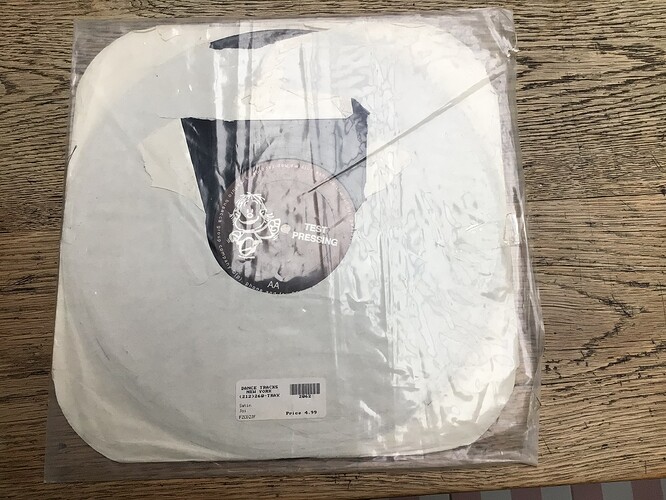 I get the impression that lots of you on here could post for days on this one, so let's limit it to one each, with a story.